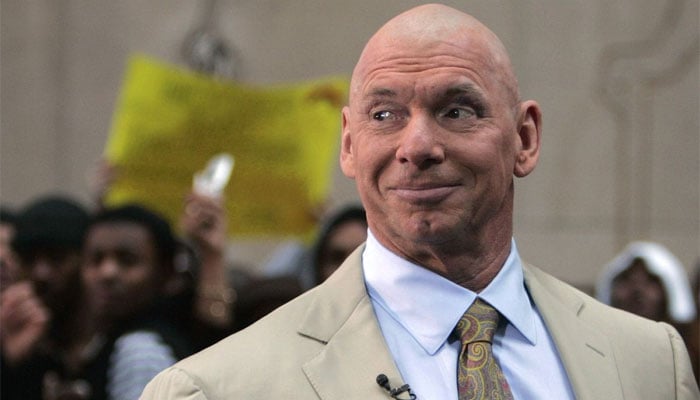 Vince McMahon, who stepped down as the CEO of WWE following multiple allegations of sexual misbehaviour, has officially rejoined WWE and is ready to attempt to sell the organisation.
His daughter Stephanie, who is also the co-CEO and chairwoman of WWE, announced her resignation, marking her second exit from the organisation in the past eight months.
After taking a leave of absence in the middle of 2022, she was requested to return to the business and assume charge only a few weeks later after her 77-year-old father was the target of multiple accusations and rumours of hush money payments.
After it was discovered that $US19.6 million had been given to at least four former female WWE employees in exchange for them signing non-disclosure agreements that forbade them from discussing their relationship with McMahon and any allegations of sexual misconduct, he was forced to resign as chairman, CEO, and head of creative.
That left Nick Khan, a former agent who joined WWE in the middle of 2020 and quickly progressed through the ranks to co-CEO, and McMahon's daughter in charge.
But just a few days ago, McMahon returned to the organisation, claiming he was in the best position to "maximise value for all WWE shareholders" because he felt he had been given "bad advice" to resign.
Days later, WWE announced that McMahon was back in charge as executive chairman.
Upon McMahon's return, three board members were dismissed, and two more announced their resignations.
Now that WWE has confirmed it has recruited three firms to assist with the sale— The Raine Group LLC, Kirkland & Ellis LLP, and August LLP— McMahon is angling for a sale.
While several media sites said a deal had been reached between WWE and Saudi Arabia's Public Investment Fund, which owns both Premier League team Newcastle United and LIV Golf, for an estimated $AU896 billion, that is not the case.
Along with the aforementioned endeavour, it's thought that the Saudis are one of the interested parties. Comcast/NBC Universal, which in the United States airs Raw on the USA Network and now controls what was the WWE Network, is a top contender. It also streams pay-per-view events on its Peacock streaming service.
Shahid and his son Tony Khan are thought to be interested as well. All Elite Wrestling (AEW), the primary rival of WWE, is headed by Tony, and according to CNBC, the two companies may merge.
However, if McMahon has any say in the sale's final outcome, this seems highly unlikely. There is nothing that McMahon would detest more than having his firm bought by a rival wrestling organisation.
According to Axios, the current head of creative Stephanie McMahon, and her husband Paul "Triple H" Levesque were opposed to a sale.
Despite his numerous scandals and the general consensus among analysts that the quality of the product decreased in the last years of his leadership, McMahon should be able to return to his previous roles, including head of creative, if WWE is acquired and taken private after its 1999 public listing on the stock market, which made it into a billion-dollar property.