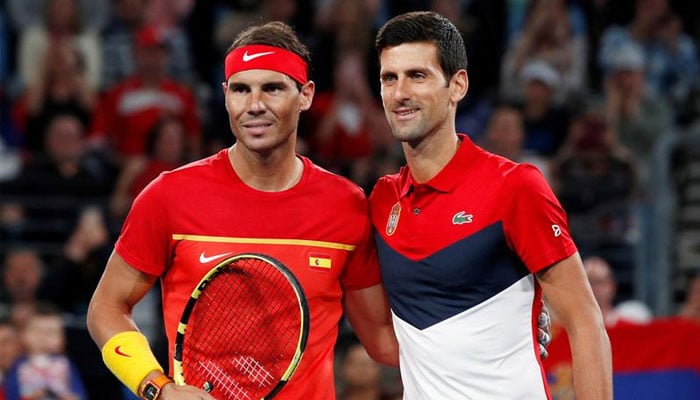 Alexander Zverev and his elder brother Mischa have made bold predictions about Rafael Nadal and Novak Djokovic ahead of the upcoming season, starting with the Australian Open which is scheduled to kick off on January 16.
Alexander believes that after winning the French Open in June for a record-extending 15th time, Nadal will end his illustrious career.
Nadal had a rollercoaster year in 2022, winning both the Australian Open and Roland Garros to become the most prolific men's major winner with 22 Grand Slam titles.
Alexander had a chance to halt the surge, but he was forced to withdraw from his French Open semi-final against the Spaniard after damaging three ankle ligaments in the middle of the match.
Asked who can beat Nadal on his preferred surface, Mischa told Eurosport: "My brother will do it. Because he missed out on his opportunity in 2022, so why not? Give it another go in 2023."
The Zverev family's eldest active athlete supported his brother to win his first major in Paris, but 'Sascha' went in a different route when making his most bold prediction of the year.
"Rafael Nadal sadly retiring at the French Open. Which I don't want for him. And I think he'll have a great tournament—he might even win it, and then he'll say: 'Thank you very much.'," he said. 
Meanwhile, Mischa predicted that Djokovic would surpass Nadal in the race for major titles. In his reaction, Alexander was more diplomatic, emphasising that the Serb "will be the favourite" for any Grand Slam outside of Paris.

The 2020 U.S. Open finalist is expecting to make his own impression on major stages, though, as he is starting a comeback season after injury issues last year.
"There are some other guys [who] hopefully have something to say against them [Nadal and Djokovic]," said Zverev Jr.
Nadal will take on Briton's Jack Draper in the first-round clash of the year's first Grand Slam on Monday, while Djokovic will clash with Spain's R. Carballés Baena on Tuesday.