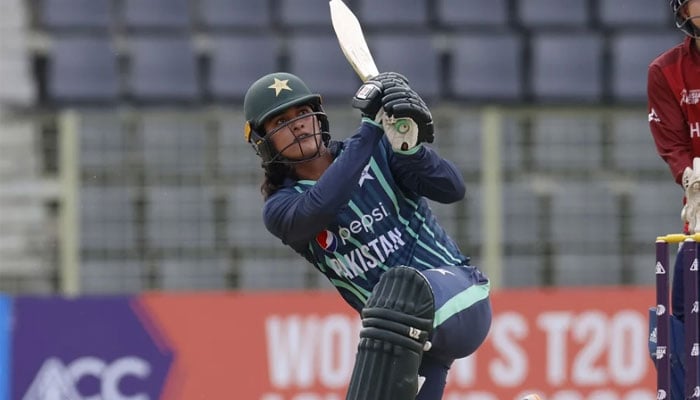 Pakistan women's batter Ayesha Naseem has named Indian all-rounder Hardik Pandya and national men's batter Asif Ali as her favourite players.

In an exclusive interview with Geo News, Ayesha said: "I don't have a special hero, but I like aggressive players a lot. I am a fan of Indian batter Hardik Pandya. In Pakistan, I love Asif Ali's batting. Shahid Afridi's batting inspired me as a child."
The Pakistan women's team is all set for a busy couple of months in international cricket as the national side will play against Australia in the three ODIs — part of the ICC Women's Cricket Championship 2022-25 — and three T20Is.
Pakistan will leave for Brisbane via Dubai from Karachi on 6 January. The three ODIs will be played on 16, 18, and 21 January, while the three T20Is will be held on 24, 26, and 29 January.
After the white-ball series against Australia, the Pakistan squad will leave for South Africa from Melbourne to feature in the ICC Women's T20 World Cup 2023.
The 18-year-old aimed to contribute during the upcoming tour to Australia.
"I try to contribute to the team's victory with my performance when I get an opportunity. The focus is on batting and fielding. Leaving your batting impact on any rival team is the first priority. I will try to contribute to the series win against Australia with my current form," she said.
Moreover, Ayesha credited her parents for her achievements and said that she has almost an entire cricket team at home due to her ten siblings.
"Nothing can be achieved without the support of parents. Cricket is our family game, hence the interest in this game has increased. I have ten siblings, and a cricket team is formed at home," the batter said.