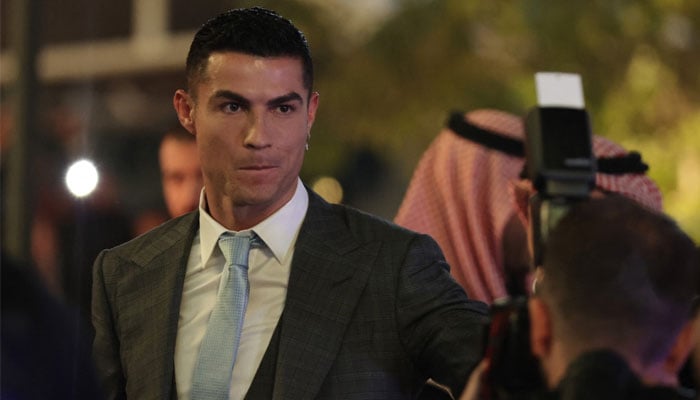 Cristiano Ronaldo has said that the move to Saudi Arabian club Al-Nassr "is not the end" for the Portuguese striker.

Cristiano on Friday signed for Al-Nassr of Saudi Arabia, the club announced, in a deal believed to be worth more than 200 million euros.
The 37-year-old penned a contract that will take him to June 2025.
"I can't wait to discover a new football league in a different country," said the former Manchester United, Real Madrid, and Juventus player.
However, many in the football fraternity opined that Cristiano should've ended his legendary career in a better way.
Meanwhile, the striker has said that the move to Al-Nassr is not the end for him as he aims to break the records there.
"I have received many offers from Europe, Brazil, Australia, the USA, and Portugal, but I chose this place. I'm not just here for football. I want to change the mentality and the way I look at football in Saudi Arabia," Cristiano said.
"I am a unique, unique footballer. I broke all the records in Europe, now I will break them in Saudi Arabia. I am such a person. It's normal for me to break records!"
"This is not the end for me. The Saudi Arabian League is very competitive. I know people don't know that. I won everything I could have won in Europe. There is nothing left to gain. I'm done in Europe."
Moreover, the former Real Madrid player called his contract unique just like himself.
"The contract I have is unique because I'm a unique player. I'm happy to be at Al-Nassr. I know the Saudi League is very competitive. I've watched a lot of Saudi League games before. I am proud of myself for making the decision to come to Al Nassr."
Earlier, two days before Portugal's FIFA World Cup 2022 campaign got underway, United mutually agreed to end Ronaldo's contract after the player gave an explosive interview to Piers Morgan on Talk TV during which he criticised the team and Ten Hag.
Ronaldo claimed he felt "betrayed" by club members for attempting to force him out and claimed Ten Hag doesn't show him respect.