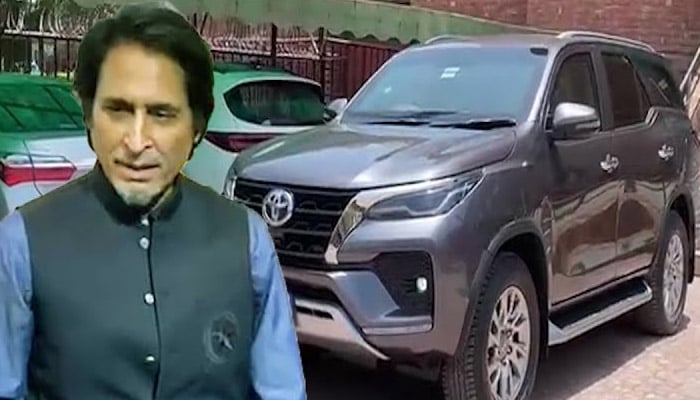 Najam Sethi-led Pakistan Cricket Board (PCB) management committee claimed that former chairman Ramiz Raja took a brand new armoured vehicle worth PKR16.5 million.
The committee responded to allegations levelled against Sethi from his last chairmanship tenure.
During his first press conference in Karachi after returning to PCB's office, Sethi said that he will answer to all the allegations in detail once he goes back to Lahore. 
Today, via press release, PCB rejected Raja's claims about Sethi's expenses. "Car allowance was paid to Sethi as per the Board of Governor's approval as he had used his personal armoured vehicle due to security threats," the statement said. 
However, the statement claimed that Raja took a brand new armoured vehicle costing Rs16.5 million.
It must be noted here that Ehsan Mani-led cricket board published Sethi's expense on their website. Later on, Sethi denied the expenses shared on the website and sent a legal notice to the PCB.