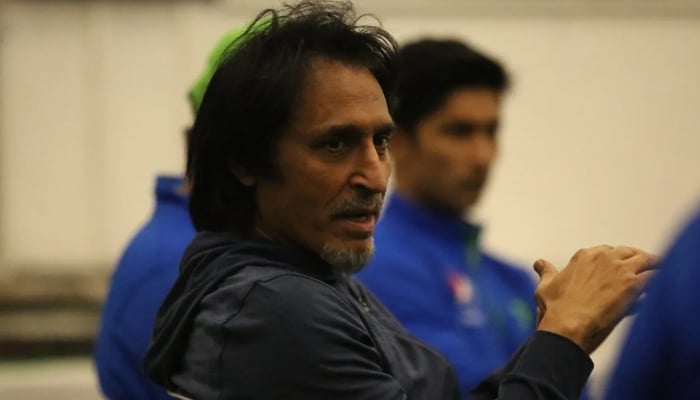 Former Pakistan Cricket Board (PCB) Chairman Ramiz Raja has said that the Board of Control for Cricket in India (BCCI) should not try to boss Pakistan, while talking about next year's Asia Cup.
It must be noted that India has decided against touring Pakistan for the Asia Cup 2023, which led to controversy recently.
"The way India announced that they won't play Asia Cup in Pakistan wasn't right. They issued the statement without consulting Asian Cricket Council members. India should not have tried to boss Pakistan or any other country like this," Raja said during a live session on his official YouTube channel on Monday. 
"I would have had no problem if BCCI had said India cannot participate in Asia Cup 2023 because they cannot travel to Pakistan but BCCI cannot take a unilateral decision of taking Asia Cup out of Pakistan at a neutral venue.

"BCCI should not bring politics in cricket. Cricket fans in India want to see Shaheen [Afridi] and Babar [Azam] play in India whereas Pakistani cricket fans want [Virat] Kohli and KL Rahul play in Pakistan. However the decision by BCCI on Asia Cup has developed hatred between Pakistan and India."

Earlier, Pakistani cricket authorities hinted they may pull out of next year's World Cup in India, a day after officials there said they would not send a team to the 2023 Asia Cup in Pakistan.
Indian cricket board secretary Jay Shah — who is also president of the Asian Cricket Council (ACC) — said Tuesday that India "can't" send a team to Pakistan, adding the tournament would be moved to a neutral venue.
His announcement caught Pakistan by surprise, with officials warning it could "split" the international cricket community.
Despite being considered one of sport's greatest rivalries, India and Pakistan have not met on home soil in any version of the game since 2012, and only play each other in multinational tournaments on neutral grounds.
The Pakistan board said it has not received any official communication from the ACC, and noted that hosting rights for the 2023 Asia Cup had been given to Pakistan under Shah's leadership.
"Mr Shah's statement of shifting of the ACC Asia Cup has clearly been made unilaterally," the PCB said, and called for an emergency meeting of the Asian Board "as soon as practically possible on this important and sensitive matter".
The PCB said Shah's comments "can impact Pakistan's visit to India for the ICC Cricket World Cup 2023 and future ICC Events in India in the 2024-2031 cycle".