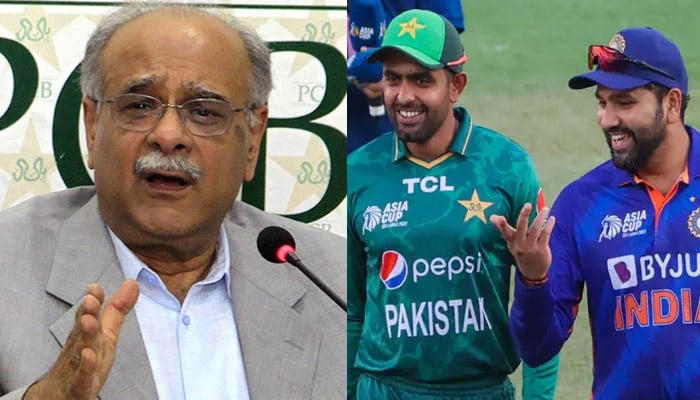 KARACHI: Pakistan Cricket Board (PCB)'s management committee chairman Najam Sethi shared his stance on India's statement against Pakistan hosting Asia Cup in 2023. 
During his first press conference here after coming into the charge, Sethi looked highly dependent on the federal government before making any statement on India issue. 
"I will have to go to Asian Cricket Council (ACC) first," said Sethi when he was asked about ACC president Jay Shah's statement on Asia Cup 2023 in Pakistan. 
"We need to hear other members' version on this matter. We can't take any decision which isolates us. We have to play cricket and beat India also. So, we will look into this matter keenly," he highlighted. 
Shah, in his statement a couple of months ago, said that Asia Cup 2023 will take place at a neutral venue because India can't travel to Pakistan on political terms. 
The statement sparked controversy after which former PCB chairman Ramiz Raja said Pakistan will also not go to India for World Cup 2023 if they don't come to Pakistan. 
Sethi also spoke about this matter and said the decision will be taken by Pakistan government. "As I say, it's completely a political issue. Governments of both sides decide this. Closer to World Cup 2023, we will go to our government and ask, if they allow us, we will go," he explained.