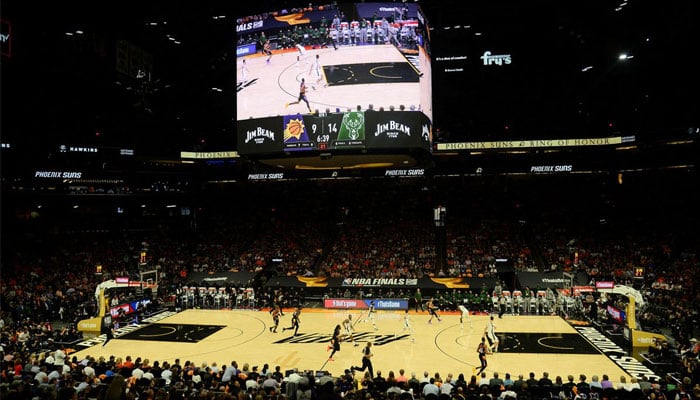 The Phoenix Suns and Mercury are about to be acquired by billionaire Mat Ishbia in a deal that would value the teams at $4 billion.
Ishbia has reached a preliminary agreement with Robert Sarver, who is selling after being demoted for racist and sexist behaviour.
"Both teams have an incredibly dynamic fanbase. I have loved experiencing the energy of the Valley," said Ishbia.
The deal would set a new record for buying an NBA team.
The Suns and WNBA team the Mercury are valued at $4 billion thanks to Ishbia's investment, which is higher than the $3.3 billion Joe Tsai's transaction valued the Brooklyn Nets and Barclays Center at in 2019.
Ishbia participated in the team's 2000 NCAA Championship victory under longtime coach Tom Izzo while playing collegiate basketball for Michigan State.
"Basketball is at the core of my life, from my high school days as a player to the honour of playing for Coach Izzo and winning a national title at Michigan State University," he added.
NBA legend Magic Johnson, who also played at Michigan State, albeit in a different era, hailed Ishbia's entry into the sport.
"All of the other 29 NBA teams better watch out because Mat's a winner!" Johnson wrote.
After losing out on the Denver Broncos, a fellow NFL team, in August, Ishbia stated in November that he was considering making a bid to purchase the Washington Commanders.