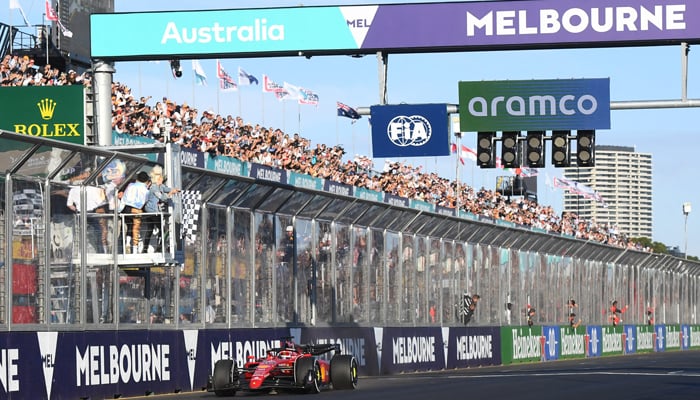 PARIS: The Australian Grand Prix will run till at least 2037 after the Victoria State Government announced on Thursday they secured a two year extension to the 10-year deal they struck earlier this year.
The Albert Park Circuit in Melbourne has hosted the Grand Prix since 1996, before that the event was in Adelaide.
After a year-break because of the COVID-19 pandemic, the race returned this year and drew a total crowd of 419,000 a record for an Australian sporting weekend.
"The Labor Government has secured Melbourne as host of the Formula 1 Australian Grand Prix for an additional two years, with the global racing event to be held in the nation´s sporting capital until at least 2037," read a statement on the website of State Premier Daniel Andrews´s website.
"The extension comes on top of the 10-year deal already secured by the Labor Government earlier this year.
"Part of the deal will see Melbourne host the first race of the Formula 1 season for at least four years between 2023 and 2037, with Saudi Arabia to host the first race of the 2024 Formula 1 season out of respect for Ramadan."
Bahrain is also due to open the 2023 campaign.
Australia will be part of a record 23-race calendar next year. That would rise to 24 if Formula One finds a replacement for the China Grand Prix, cancelled earlier this month due to Covid.
Potential replacements are Portugal and Turkey, though the decision will depend on financial factors.
Portugal hosted a Grand Prix at Portimao in 2020 and 2021. Istanbul Park last held a Grand Prix in 2021.