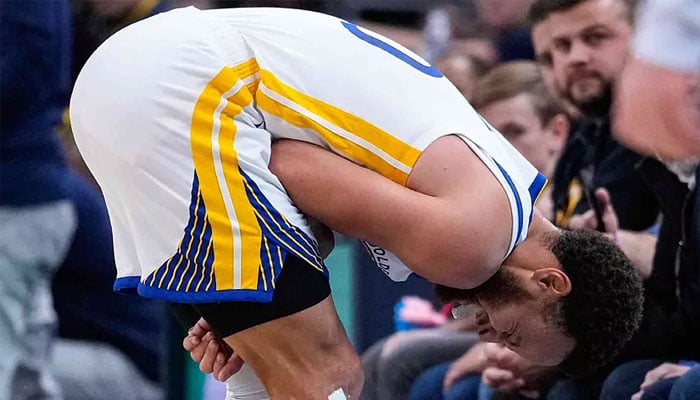 Defending champions Golden State Warriors lost to the Indiana Pacers 125-119 as Stephen Curry sustained a shoulder injury.
Curry was injured while trying a steal in the third quarter with a game-high 38 points.
According to coach Steve Kerr, Curry will have a scan on the injury on Thursday.
"Maybe it's going to get tougher if Steph is out for a little while," Kerr said after a 15th defeat in 29 games.
"My message to the group was it's about competing, it's about weathering the storm. This has been a tough start to the season. We're in a tough stretch," Kerr added. 
The Warriors, who are seeking a fifth title in nine season, stand 10th in the Eastern Conference.

When Curry, who has averaged 30 points per game this season, left the court, the Warriors were down 93-80.
With just over a minute left, they were within 122-119 after a pair of three-pointers from Donte DiVincenzo.
Tyrese Haliburton led the Pacers in scoring with 29 points, but ultimately they were able to hold on.
Nikola Jokic, the two-time defending NBA MVP, scored 43 points to lead the Denver Nuggets to a 141-128 victory over the Washington Wizards in another game.
The Los Angeles Clippers defeated the Minnesota Timberwolves 99-88 thanks to Paul George's triple double of 17 points, 11 rebounds, and 11 assists.