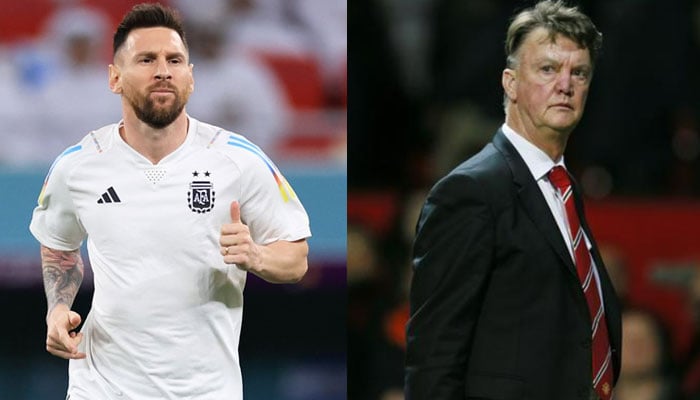 Netherlands' boss Louis van Gaal has spotted a flaw in legendary player Lionel Messi ahead of his side's FIFA World Cup 2022 quarter-final clash against Argentina.

Messi shined in Argentina's win against Australia in the round of 16 of the mega event as he scored the opener for his side at the Ahmad bin Ali Stadium on Sunday.
Meanwhile, the Netherlands beat the USA by 3-1 at the Khalifa International Stadium, Doha, on Saturday, thanks to Denzel Dumfries, who scored a goal and assisted twice.
Prior to the high-octane clash at the Stadium on Friday, the former Manchester United coach heaped praise on Messi but spotted a weakness in him.
"Messi is the most dangerous creative player, he is able to create a lot and to score goals himself. But when they lose the ball he doesn't participate much, this gives us chances," Van Gaal told reporters on Tuesday.
On being asked if the Dutch side have devised any tactical plan to deal with the former FC Barcelona player, he said: "You will see on Friday. I won't tell you."
In the four matches so far, Messi has scored three goals.
However, Messi's former teammate Frenkie de Jong said he has no idea how to stop the 35-year-old.
"Well, no. I know him, but I don't know how to stop him. He's been making the difference for 15 years and there is not one way to stop him."
"Well, usually he would still make the difference during training too. We just have to stop him as a team. We haven't texted each other. I am not planning to. We will see each other on Friday."
The two sides will meet in a blockbuster quarter-final clash at the Lusail Stadium on Saturday at 12:00 AM (PST).