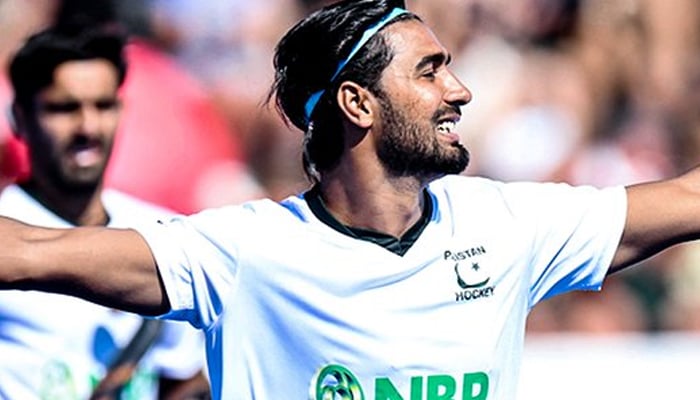 Pakistan ended Nations Cup in South Africa on a winning note after they beat Canada 5-4 in the 7th or 8th position match on Sunday. 
An early goal from Arbaz in just the third minute of the game set the tone for Pakistan to beat Canada and manage seventh position in eight-team tournament. 
After losing all previous matches, Pakistan looked in solid touch against 14th-ranked Canada. 
In the seventh minute, Pakistan doubled the lead with a field goal by Murtaza. While creating a chance in 10th minute, Canada bounced back to score their first goal of the match. 
Just a minute before the second quarter ended, Canada scored an equaliser to go for a break with ease. 
The last quarter of the game saw counter-attack from both sides. Altogether five goals were scored, three from Pakistan and two from Canada.
After having an upper hand, Pakistan finished the game victorious and ended the tournament on 7th position. 
Remember, Pakistan finished last in pool A after losing two matches and playing a draw against France. 

Importance of FIH Nations Cup
The FIH Nations Cup offers top-level competition to the best-ranked teams not participating in the FIH Hockey Pro League and gives the winning team the option to be promoted to the FIH Hockey Pro League next season. Therefore, the FIH Hockey Nations Cup marks the start of the promotion-relegation principle for the FIH Hockey Pro League, with the winning team of the first FIH Hockey Nations Cup having the chance to be promoted to the 2023-24 FIH Hockey Pro League.
The FIH Pro League champions in 2023-24 and 2024-25 will earn direct qualification to their respective 2026 Hockey World Cups. The winners in 2025-26 and 2026-27 will then qualify for the 2028 Olympics.