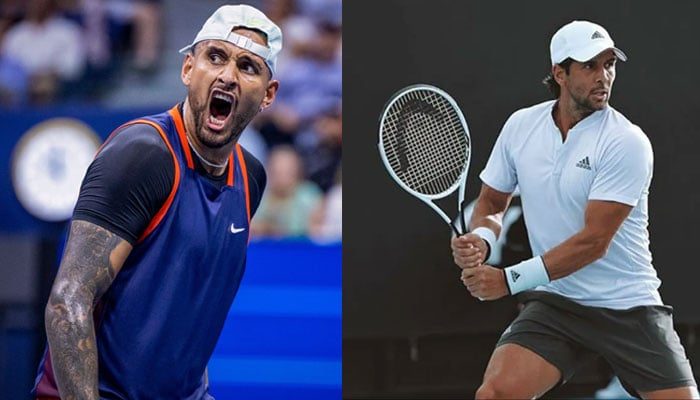 After Fernando Verdasco voluntarily accepted a two-month doping penalty after testing positive for an ADHD medication, Nick Kyrgios took a dig at the Spaniard, reigniting their old feud.
Verdasco claimed he forgot to renew his therapeutic use exemption (TUE) for the medicine methylphenidate, which he was taking as recommended by his doctor to treat ADHD.
The World Anti-Doping Agency has now given Verdasco an exemption going forward, according to information released by the International Tennis Integrity Agency (ITIA) on Wednesday.
"Can't say I'm surprised with this one," Kyrgios wrote on Twitter.
The two have a history of hostility that goes all the way back to the Miami Open in 2018, when the Spaniard took issue with a spectator talking during play.
In the third set, Verdasco asked the chair umpire to stop play. It later turned out that the man was the father of Thanasi Kokkinakis, Verdasco's opponent for the day and Kyrgios' doubles partner.
Afterwards, the two engaged in a brief Twitter exchange, which ended with Verdasco blocking Kyrgios, and the Australian made fun of his 'bravery' in doing so.

The following year, Kyrgios reiterated his position, calling Verdasco "the most arrogant person ever" on Ben Rothenberg's No Challenges Remaining podcast.