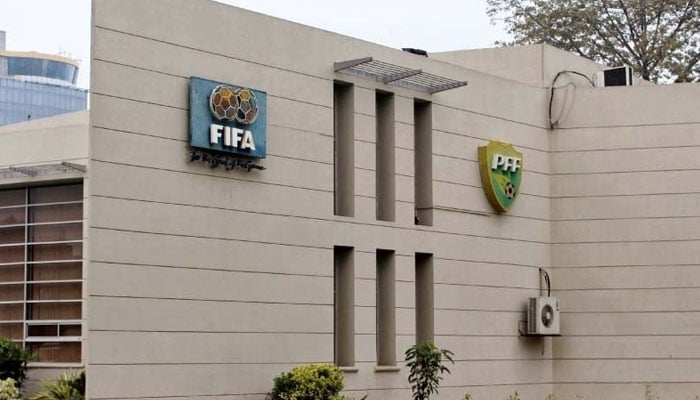 LAHORE: LAHORE: The Pakistan Football Federation (PFF) shared that the Federation International Football Association (FIFA) sent them a 'stunning' care package.
The PFF took to their official social media platforms and shared a video while unboxing the care package.
"The care package helps to deal with cardiac arrest and improves player safety. The package includes a defibrillator which is the most significant tool to deal with Cardiac Arrest," the narrator said while unboxing.
"Unfortunately, the defibrillator never reached us. We will keep on pursuing the matter because player safety is the most valuable thing to us!" he added.
It is worth mentioning here that FIFA started sending care package after Denmark's midfielder Christian Eriksen suffered a cardiac arrest during 2018 FIFA World Cup.
Pakistan returned to international football after more than three years against Nepal in their backyard this November.
The Shaheens lost to the host 1-0 at the Dasharath Stadium, Kathmandu.
FIFA lifts ban on PFF
FIFA had decided to lift ban on the Pakistan Football Federation (PFF), which was imposed in April 2021 due to undue third-party interference, in June earlier this year.
FIFA also extended the mandate of the Normalisation Committee (NC) by 12 months.
According to FIFA, the mandate of the normalisation committee includes the managing of PFF's daily affairs, ensuring the proper registration and scrutiny of the clubs in Pakistan, draft and ratify, with the assistance of FIFA and the AFC, an electoral code for the PFF, organise the elections at district followed by provincial levels and conduct the elections of a new PFF executive committee