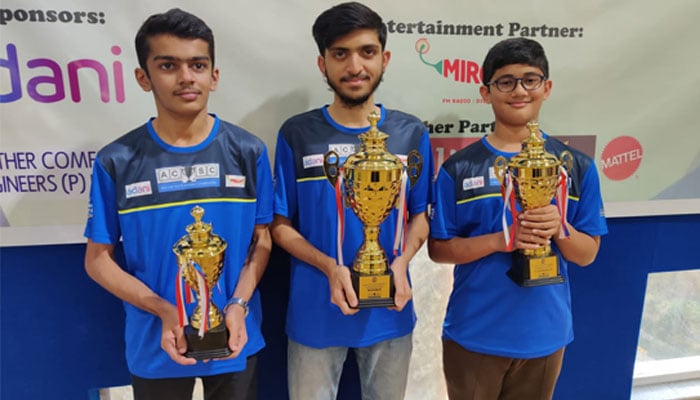 NEW DELHI: Defending Pakistani scrabble star Hisham Hadi Khan became the Asian Champion yet again after beating his Indian opponent in the Youth Scrabble Championship held in Delhi, India.
Hisham successfully defended the championship by defeating India's Madhav Gopal Kamath. He took the lead from the second day of play with a two-day score of 1420.
In the team championship, Pakistan's Monis Khan also made the highest individual score of 760 against the Malaysian foe.
It must be noted here that 60 players from eleven countries clashed in the Asian Championship. Pakistan had six players in the top ten.
Hisham stood first, India's Madhav Gopal Kamath was second, and Affan Salman was third. Monis Khan won the U-16 title, and Ahmed Salman won the U-12.