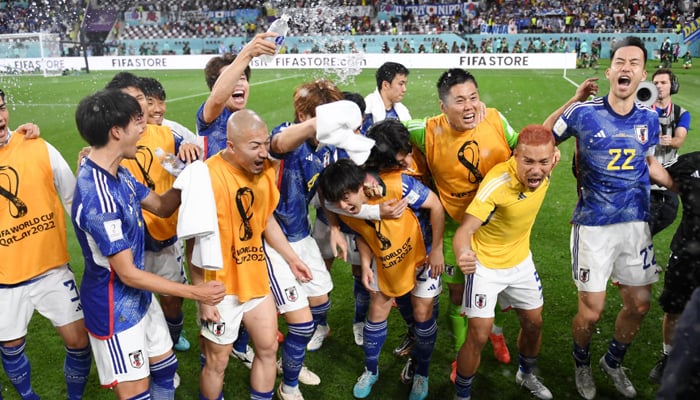 QATAR: Japan built solid momentum with late strikes to upset Germany in FIFA World Cup 2022 here on Wednesday. 
Unlike expectations, the contest heated up for world number 11 Germany when Japan made an impressive comeback with a goal in the 75th minute. 
After taking lead in the first half, Germany looked strong enough to get rid of Japan. But, the men in blue surprised the jam-packed stadium with some late but match-turning strikes to press celebration mode. 
In the 33rd minute, Germany got a penalty when Japan's goalkeeper Shūichi Gonda made a foul. İlkay Gündoğan made the most of the penalty and took 1-0 lead for Germany. 
Thereafter, the two teams played aggressively but no other goal was scored till the halftime. 
Constant pressure pushed Japan hard when they returned from halftime. But, Germany's solid defence gave them tough time until substitute Ritsu Doan netted the ball in 75th minute to level the score 1-1. 
Japan's another substitute Takuma Asano struck in 83rd minute to take 2-0 lead over the opponents.