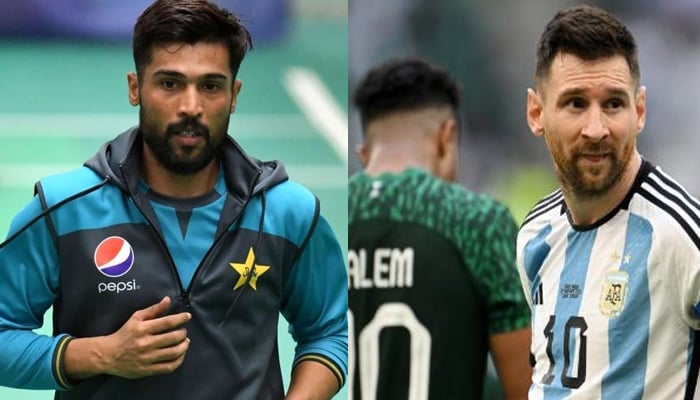 KARACHI: Former Pakistani pacer Mohammad Amir reacted to Argentina's embarrassing 2-1 loss against Saudi Arabia in FIFA World Cup 2022. 
Following Lionel Messi's team's defeat, Amir said he was sad being their biggest fan. 
"I am biggest fan of Argentina," said the cricketer who is currently in Abu Dhabi for T10 League. "I think Argentina can still play the final. Because, Pakistan lost to Zimbabwe and England lost to Ireland but they both played the final of T20 World Cup 2022," he hoped. 
It was a very tough day for Argentina's fans who saw their team tumbling in front of Saudi Arabia. The world number three team lost to 51st-ranked Saudi Arabia who enjoyed winning start to the mega event. 
Saleh Alshehri and Salem Aldawsari struck surprising goals to take Saudi Arabia on top.
Alshehri, in 48th minute, made the most of an opportunity to score an equaliser. Just five minutes later, Aldawsari stunned with a goal from inches inside the D.
Aldawsari did a stunt to celebrate his goal and it showed what it meant to them. 
Saudi Arabia will now take on Poland on November 26