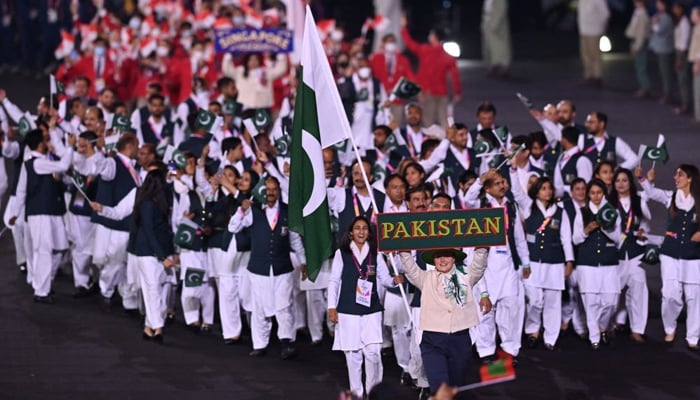 ISLAMABAD: The federal government has decided to revisit the National Sports Policy, according to the Minister for Inter Provincial Coordination Ehsan ur Rehman Mazari.
Meanwhile, the National Sports Policy will be also sent for approval to the Federal Cabinet.
An election commission will also be formed, within one month, to hold elections of sports federations in the country.
The National Sports Policy was first made in 2001. It was then reviewed in 2005 but was never revisited following the 18th Amendment and a realistic approach was never adopted considering the changing scenario of majority of the powers being shifted to the provinces.
Besides taking federations and the POA into confidence, journalists, sponsors, and the Anti-Doping Authority of Pakistan is also required to be taken on board before finalising such a policy.
"We made some important decisions during the Pakistan Sports Board's Executive Board Meeting," said Mazari.
The federal minister also opened up about the dismissal of Col Asif Zaman as the Director General Pakistan Sports Board (PSB).
Last month, on the recommendation of the IPC Ministry, Prime Minister Shehbaz Sharif had terminated Col Asif Zaman's contract as the Director General Pakistan Sports Board (PSB) for failing to perform his duties according to the given mandate.
"Asif Zaman was removed due to incompetence. A fact-finding inquiry will also be carried out address grievances in this regard," he said.
Mazari also highlighted the importance of Pakistan Football Federation's elections.
"We want PFF elections to take place as soon as possible," he said. "FIFA won't release funds, which amounts to 15 million dollars, without elections."
It must be noted that FIFA had decided to lift ban on the PFF, which was imposed in April 2021 due to undue third-party interference, in June earlier this year.
FIFA also extended the mandate of the Normalisation Committee (NC) by 12 months.
According to FIFA, the mandate of the normalisation committee includes the managing of PFF's daily affairs, ensuring the proper registration and scrutiny of the clubs in Pakistan, draft and ratify, with the assistance of FIFA and the AFC, an electoral code for the PFF, organise the elections at district followed by provincial levels and conduct the elections of a new PFF executive committee.
Later today, Pakistan's men football team will return to international action for the first time in three years when they face Nepal at the Dasharath Stadium in Kathmandu.