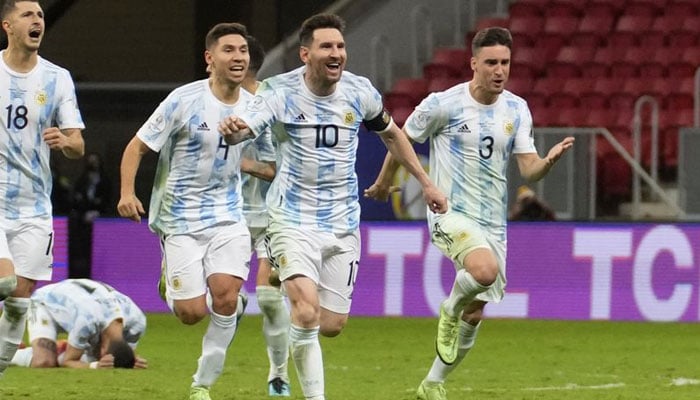 KARACHI: According to a supercomputer's prediction, Lionel Messi and Cristiano Ronaldo will square off in the World Cup 2022 championship match, with Argentina set to defeat Portugal in a shootout in Qatar.
The study, carried out by BCA Research, was released in a special report titled "The Most Important Of All Unimportant Forecasts 2nd Edition: 2022 FIFA World Cup". A sample of 192 group stage matches and 64 knockout rounds from 2006, 2010, 2014, and 2018 FIFA World Cups, as well as player statistics from the EA Sports FIFA video game, were used by BCA Research to predict the outcome of the competition.
The analysis has indicated that Messi will be the player carrying the Cup on December 18.
"After much deliberation, we believe that when all is said and done, Argentina and Lionel Messi will be the ones to lift the 2022 FIFA World Cup in Qatar. How confident are we about our choice for winner? While we are happy with our pick, Argentina will face many close games throughout the knockout stage, with the final being essentially a coin-toss," BCA said.

BCA Research has also concluded that a penalty shootout between Argentina and Portugal in the championship match is most likely, with the former country being superior in spot kicks. Argentina has scored with a success record of 77 per cent in four of their five World Cup shootout victories.

Portugal, on the other hand, has only ever had to compete in one penalty shootout, which they won against England in 2006 by scoring on three of their five attempts, for a 60 per cent success rate.