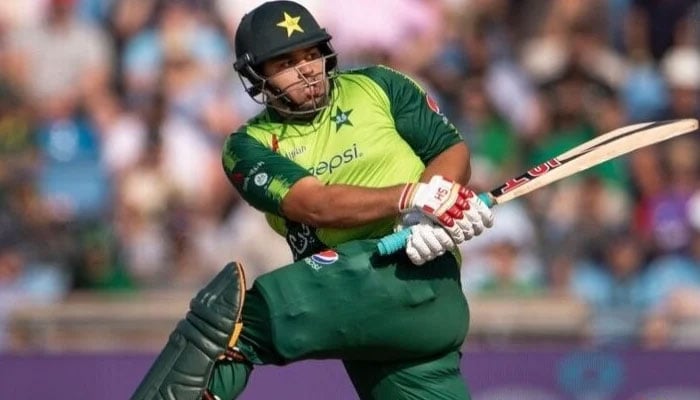 KARACHI: Pakistan's wicket-keeper batter Azam Khan has been denied a No Objection Certificate (NOC) from the Pakistan Cricket Board (PCB) to participate in the UAE's International League T20 (ILT20), ESPNcricinfo reported.
Azam had been announced by the Desert Vipers as one of their players, but the 24-year-old's participation was always subject to approval from the PCB.
However, according to ESPNcricinfo, the player has not been approved to play in the ILT20.
Pakistan's players do have a gap in their schedule in January, which is a month jam-packed with T20 leagues: there is the Big Bash League, the ILT20, the SA20, and the Bangladesh Premier League as well. A series against the West Indies has been reportedly postponed.
In February 2023, the eighth edition of the Pakistan Super League (PSL) season is tentatively scheduled to begin just a few days after the ILT20 concludes.
It is worth mentioning here that Azam skipped the National T20 Cup to play for Barbados Royals in the Caribbean Premier League (CPL). He initially did not have a NOC for his trip to the West Indies, but the national cricket governing body approved it.
Azam performed admirably in the CPL, amassing 257 runs, including consecutive 50s in the first qualifying round and the championship.