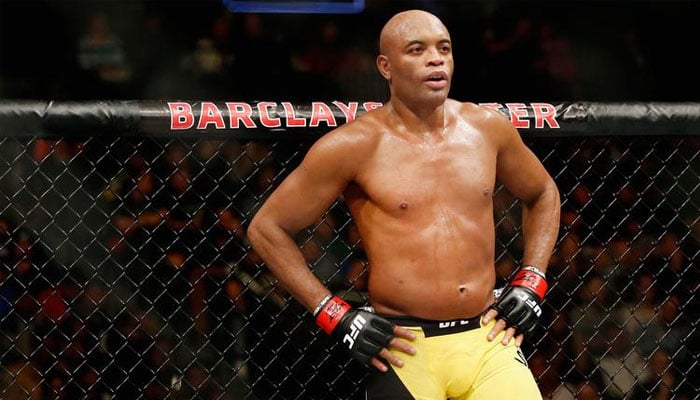 KARACHI: Anderson Silva, who just made the switch to boxing, acknowledges that his career-ending UFC match with Uriah Hall was a mistake.
The renowned former middleweight champion fractured his leg in his rematch with Chris Weidman in 2013 and was never able to regain his winning spirit. Before ultimately being fired by the organisation in 2020, Silva struggled to resume a string of regular performances during the last few years of his career in the MMA cage.
His final battle, a loss against Hall in front of no spectators in October 2020, added to a losing streak of three fights and placed his 45-year-old fighting career in peril. He chose to return to boxing, though, and did so last year, defeating ex-UFC champion Tito Ortiz and former world champion Julio Cesar Chavez Jr.
"In the time when I fought Uriah Hall, the last mistake I made in my life was doing it with that team. I put good and bad people together in that camp, but in my mind I had gone to try to help my friends and that's a big mistake, because I didn't train correct," Silva explained on the Full Send Podcast.
"I tried to intermediate the dramas in the training camp, but that's no excuse. Uriah was better than me at the time, it's crazy because the energy involved in the fight was completely different. With the covid and everything, it was a brand new one for me at the time, everything was brand new."
When asked about UFC president Dana White telling him he couldn't continue fighting, Silva recalled getting his lines mixed up. Silva had finished the promotion, but his subsequent career moves showed that he was still eager to compete in more promotions and sports.