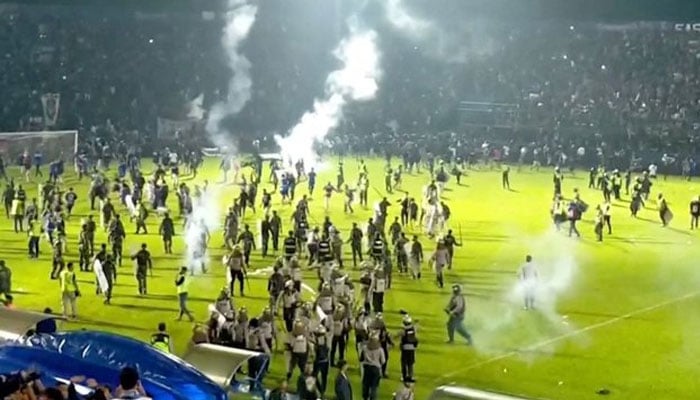 MALANG: One of the deadliest stadium tragedies in history occurred at an Indonesian football game, where at least 174 people perished in a crush.
In the aftermath of the host team Arema FC's defeat to ferocious opponents at the packed stadium late on Saturday, 180 people also sustained injuries.
After police used tear gas to disperse people who had entered the pitch, the crush occurred.
Thousands rushed towards the exits of Kanjuruhan Stadium as panic ensued; several of them suffocated.
According to FIFA, neither match officials nor law enforcement personnel should possess nor employ "crowd control gas."
According to one witness, who spoke to the BBC, police shot multiple rounds of tear gas "continuously and fast" as the situation with the supporters become "tense."