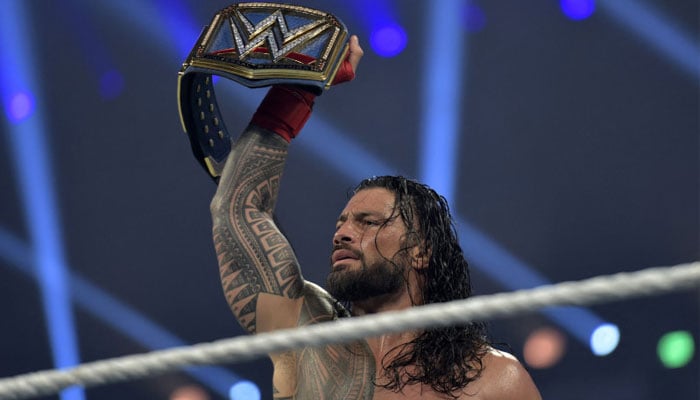 KARACHI: Celebrities helped WWE become a dominant force in the wrestling industry because the first WrestleMania's main event included Mr. T and other stars sprinkled throughout the lineup.
WWE gave Logan Paul a chance to challenge Roman Reigns for the Undisputed WWE Universal Title at the WWE Crown Jewel after signing him earlier this year. He has only so far worked two matches.
Because fans and wrestlers believe Paul is a part-timer and has not yet earned the right for this position, his challenge for the title has drawn a lot of criticism.
Reigns was questioned about the opposition Paul has seen from current WWE stars during his interview with Rahim of SecondsOut Radio.
In an interview with Rahim of SecondsOut Radio, Reigns said: 'Be so good that nobody can take your spot. I don't care who they bring in, you can bring in anyone, and they ain't going to take the Tribal Chief's spot."
Reigns and Paul will take on each other on November 5 in Saudi Arabia.