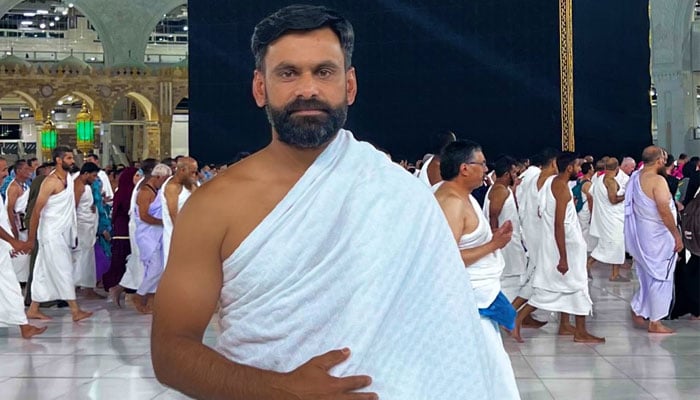 KARACHI: Former Pakistan captain Mohammad Hafeez has finally performed Umrah with his family.
Taking to Twitter, Hafeez shared photos with his family at the Khana-e-Kaaba.
"Alham du Lillah blessed to perform Umrah with family. May Allah accept it Aameen. May Allah bless all Muslims to visit once in life to the most beautiful & blessed place on earth," the former all-rounder wrote.

It should be remembered that Muhammad Hafeez announced his retirement from international cricket early this year after playing 55 Test matches, 218 ODIs and 119 T20 matches for Pakistan.