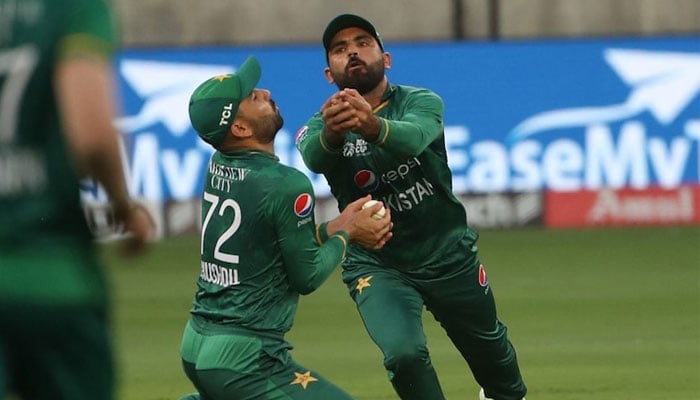 KARACHI: Pakistan cricket team's catch success percentage, which once used to be one of the best, has gone down among International Cricket Council's (ICC) full members team.
Apart from Pakistan, ICC's Full member teams include Australia, England, South Africa, India, New Zealand, Sri Lanka, Bangladesh, Afghanistan, Zimbabwe, Ireland, and the West Indies.
An international cricket consultant and data analyst, and author of Cricket 2.0, Freddie Wilde, took to Twitter to share the details after Pakistan's poor fielding against England in the second T20I of the series here at the National Stadium Karachi.
According to him, the catch success percentage rate of the Men in Green, which once used to be the third best, has gone down from 82% to 75%.
"Pakistan's catch success percentage of 75% in T20s in 2022 is the worst among all ICC Full Member teams. This represents a significant drop-off from the 2016-2021 era when Pakistan's 82% was the third best," he wrote.
It should be mentioned here that England posted 199 runs on the scoreboard in their second T20I against hosts Pakistan, thanks to stand-in captain Moeen Ali's half-century and Ben Duckket's 43-run knock.