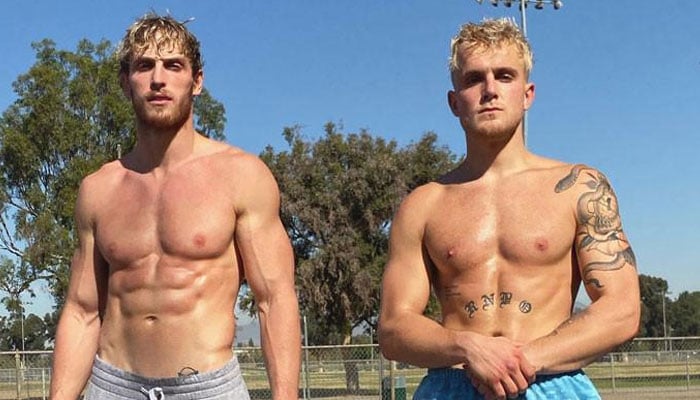 KARACHI: In response to claims that he and his brother Jake orchestrate their fights, Logan Paul called it "dumb as hell".
A fictional conspiracy idea persists about the siblings, with online supporters asserting that their fights are staged. Although there is no evidence to support the claim, it is believed that Logan was held up after being temporarily knocked out by Mayweather and that Jake inserts language prohibiting knockouts into the contracts of his opponents.
"It's so odd," Paul told Fight Hub TV. "I hate to even entertain them but I chuckle at how frequently people try to discredit what has objectively been done. That happened. I weathered Floyd Mayweather. Not only did I survive, but I thrived. Busted his eardrum.
"There are conspiracy theories afterward, there's one clip where he hits me and it looks like he held me up. Y'all are dumb as hell, y'all are so stupid if you believe that. Like, I mean that mad offensively, you're so stupid if you think that happened. None of that was fake. I don't do that, I don't do rigged fights, and neither does Floyd Mayweather. He's got too much on the line for that, silly question."
Paul was equally furious when asked about the same conspiracy allegation regarding his brother's victories over Tyron Woodley and Ben Askren.
"Same s***. Y'all are dumb as hell if you think Tyron Woodley, the greatest welterweight of all time, would suffer a knockout that will live with him not only for the rest of his life but centuries, dog."