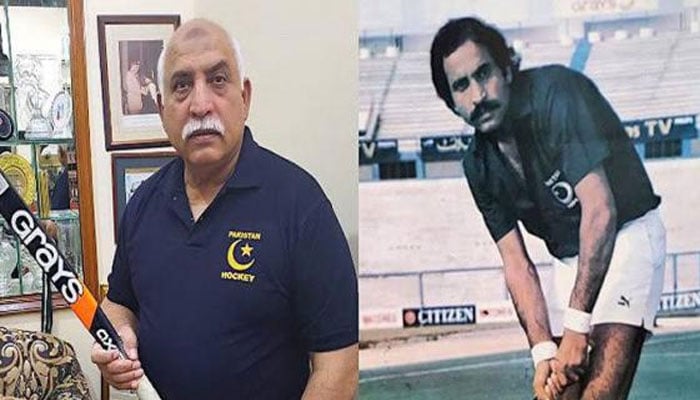 KARACHI: The shining star of Pakistan Hockey, the legendary Olympian Manzoor Hussain Jr, has passed away due to a heart attack on Sunday.
Manzoor was undergoing treatment at a local hospital in Lahore due to a heart attack which he could not survive.

Pakistan Hockey Federation (PHF) President Brigadier (Retd) Khalid Sajjad Khokhar and Secretary General Haider Hussain have expressed deep sorrow over the death of PHF Chairman Selection Committee and hockey legend Olympian Manzoor Hussain Jr.
In the statement, the PHF said Manzoor Hussain Jr. was the capital of Pakistan hockey and his services for Pakistan hockey will never be forgotten.
"His family, all of us, the hockey family, are in a very sad state. We pray to Allah to give courage to the entire hockey fraternity and his family to bear the great tragedy."
It is worth mentioning here that Manzoor captained the national team and won the goal medal at the 1984 Los Angeles Olympics.

He was also part of the winning national hockey team of 1978 and 1982. He is still recognized by the hockey world as the hero of the 1982 World Cup Final.