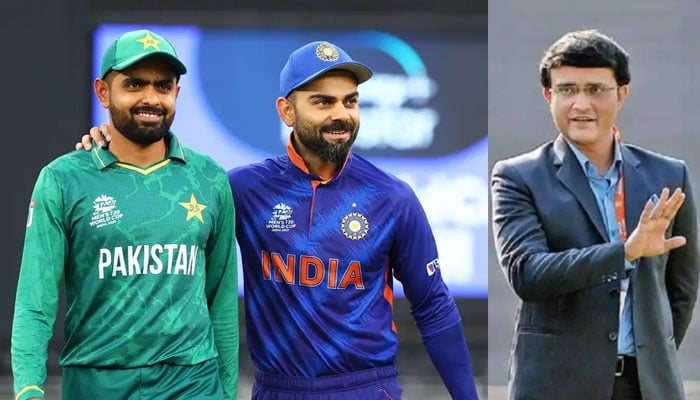 KARACHI: Former Indian skipper and current head of the Board of Control for Cricket in India (BCCI) Sourav Ganguly downplayed the significance of the Asia Cup match between India and Pakistan, saying that it is simply another game in the competition.
Pakistan and India will clash with each other in their Asia Cup 2022 opener on August 28 in Dubai.

"I am seeing it as the Asia Cup. I do not see any tournament like India vs Pakistan. When I used to be in my playing days, India vs Pakistan was just another match for me. I always looked to win the tournament," Ganguly told India Today.
The 50-year-old is confident that the Indian team will perform well in the continental event.
"India are a good team, and they have done very well in recent times, and hopefully their team will give a good performance in the Asia Cup as well," he said.
It is pertinent to mention here that Pakistan thrashed India in a 10-wicket win in last year's ICC T20 World Cup in Dubai.