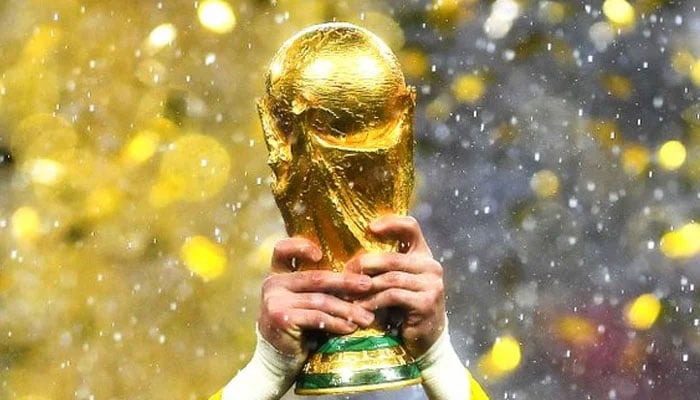 KARACHI: In an unprecedented move, FIFA on Thursday formally moved forward the World Cup's first game by one day, to November 20, so that hosts Qatar will play in the prestigious event.
FIFA stated in a statement that the decision had received unanimous approval from all football's senior officials, and Qatar stated it would provide fans impacted by the change with unspecified assistance.
On the previous schedule, the opening game of the day would have been Senegal against the Netherlands on November 21, instead of Qatar vs. Ecuador. Second place would have gone to England versus Iran.
Qatar had also experienced disappointment because it had invested heavily on the opening ceremony show.
"Host country Qatar will now play Ecuador on Sunday 20 November as part of a stand-alone event," said FIFA.
"The opening match and ceremony of this year's tournament at Al Bayt Stadium have been brought forward one day following a unanimous decision taken by the bureau of the FIFA Council today."
Gianni Infantino, the president of FIFA, and the six presidents of the international federations make up the bureau.