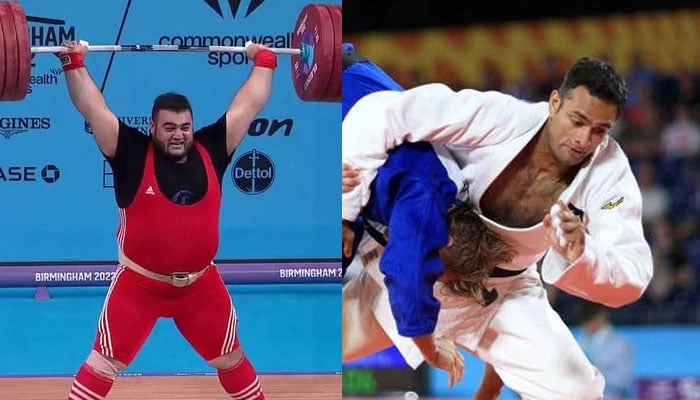 ISLAMABAD: Pakistan Sports Board (PSB)'s Director General - Colonel (R) Asif Zaman announced PKR5 million for gold medalist Nooh Dastagir Butt and PKR1 million for silver medalist Hussain Shah. 
On Wednesday, Judoka Shah opened the medal account for Pakistan in Commonwealth Games 2022 after winning bronze in Men's 90kg event. 
Butt followed by Shah, bagged the first gold medal for the country, lifting a record weight of 405kg in the 109+kg category of weightlifting event. 
"Nooh Butt and Hussain Shah have made us proud by winning medals in Commonwealth Games," the PSB boss said. "For their convincing victory, PSB announce PKR5 million for Nooh and PKR1 million for Hussain," the DG PSB shared. 
Zaman ensured that the medalists in Commonwealth Games 2022 will receive a heroic welcome in the country. 
Also, the PSB chief announced PKR2 million each if any athlete wins silver medal. 
Atique ur Rehman is a senior reporter for Geo News.