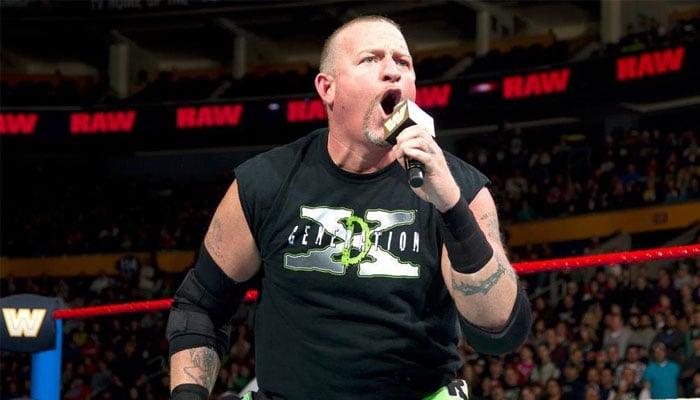 KARACHI: Hall of Famer Road Dogg stated that the WWE was interested in participating in another controversial angle.
Dogg, a former chief writer of the "SmackDown" brand, disclosed a potentially contentious angle WWE planned to use that probably would have drawn criticism.
Speaking on his podcast Oh...You Didn't know? he said: "We always talked about, 'Hey, let's have Rusev burn an American Flag,'" "Everyone was like, 'Oh, you couldn't do that' … I was one of the first people, 'Oh, you can't do that!' Well, then I started writing for the television show and I started thinking, 'Hey, this is a television show.' You know what I mean?"
"Here it was like, 'It may be real heat to have, you know, John Cena tied up and burn an American flag in front of John Cena, and then you go to the Flag match," Dogg narrated.
John Cena and Rusev, who is now more well known as Miro, engaged in a feud twice: once in 2015 when Cena was vying for the US Championship and once in 2017 on the "SmackDown" network. Cena triumphantly exited both feuds. He stopped Rusev's winning streak during their 2015 feud by defeating the Bulgarian Brute at three consecutive pay-per-view events.
At Battleground 2017, when the American flag burning controversy took place, Cena triumphed over Rusev as the winner of their tense Flag Match.