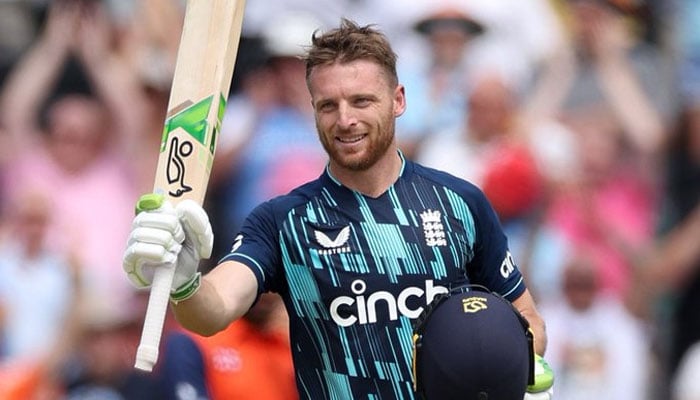 KARACHI: Aggressive batter Jos Buttler has been announced as England's next white-ball captain.
The World Cup-winning captain Eoin Morgan, who retired from international cricket last week due to injury and form issues, is replaced by the wicketkeeper.
When Morgan was unavailable, Buttler captained England in five Twenty20 matches and nine one-day internationals. Buttler served as Morgan's vice-captain.
"It is the greatest honour to captain your country - I can't wait to take this team forward," said Buttler.
"It is a great honour to take over from Eoin, and the place he has left English white-ball cricket in is exciting, and I'm inspired for the challenges ahead.
"He has been an inspirational leader, and it has been fantastic to play under him. There are lots of things that I have learned from him that I'll take into this role."
Three T20s and three ODIs against India will be Buttler's first task as captain beginning on July 7. The team for England will be announced on Friday.
Before the T20 World Cup, which begins in Australia in October, series are played against South Africa, Pakistan, and Australia.