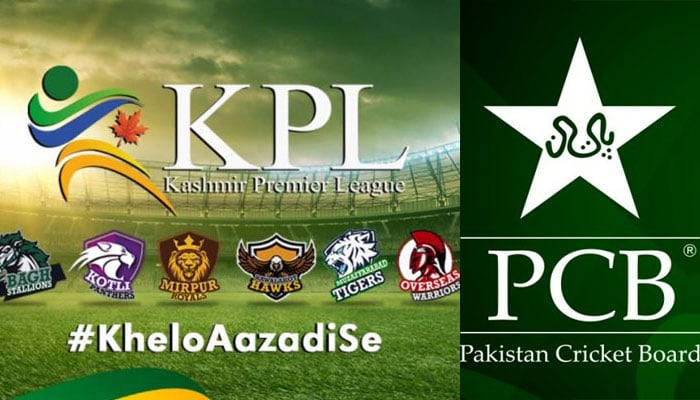 KARACHI: Four franchises of the Kashmir Premier League (KPL) have issued a complaint letter to the Pakistan Cricket Board (PCB) about the event's management.
According to the details, the four franchises — Muzaffarabad Tigers, Bagh Stallions, Rawlakot Hawks, and Mirpur Royals — sent a joint letter to the national cricket governing body, criticising the tournament management's 'inefficiency to handle all of the matters properly'.
"We spent our time and money buying KPL franchises," the letter read. "The aim of the letter was to promote cricket as well as show the beauty of Kashmir to the world. Unfortunately, KPL management did not handle all the issues properly."
Moreover, the letter added that the tournament's management also mishandled the economical and financial aspects of the event as the first season's Central Pool Share was not shared between the franchises.
"KPL's first season audit report not provided. The League Council was not formed under the agreement. KPL management did not respond to complaints and also took back the cheques while continuing its royal tour during this time," the letter added.
Furthermore, the management of Muzaffarabad Tigers has also registered a case against KPL, and the franchises asked the PCB not to issue NOC for the second season until the issues are resolved.
According to sources, rumors of KPL not paying players have been circulating since the first season.
Muzaffarabad Cricket Stadium will host the KPL from 1 to 14 August.