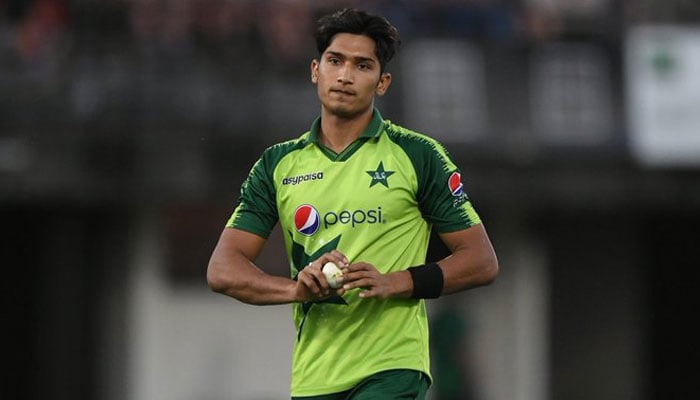 KARACHI: Worcestershire County Cricket Club Thursday roped in Pakistan's young pacer Mohammad Hasnain for remainder of County Championship 2022.
Hasnain's bowling action, which was found to be illegal in January, was declared legal by Cricket Australia's independent experts on 9 June after the fast bowler underwent remodelling and reassessment process at an ICC accredited center in Lahore.
The 20-year-old has now been signed by Worcestershire for the remaining six fixtures of the championship.
"Hasnain has already featured in 26 internationals for Pakistan and Head Coach Alex Gidman says Hasnain's ability to bowl at 90mph will add fresh impetus as Worcestershire look to continue it's bid for success in red-ball cricket.
"He is set to make his debut against Middlesex at Merchant Taylors School on July 11," Worcestershire said in a statement.
Meanwhile, Hasnain said: "I'm really looking forward to my first taste of county cricket.
"I want to help Worcestershire win matches first and foremost, but I also want to play more first class cricket, and this is an ideal opportunity."
The right-arm pacer will also be representing the Oval Invincibles in the Hundred, scheduled to kick off in August.