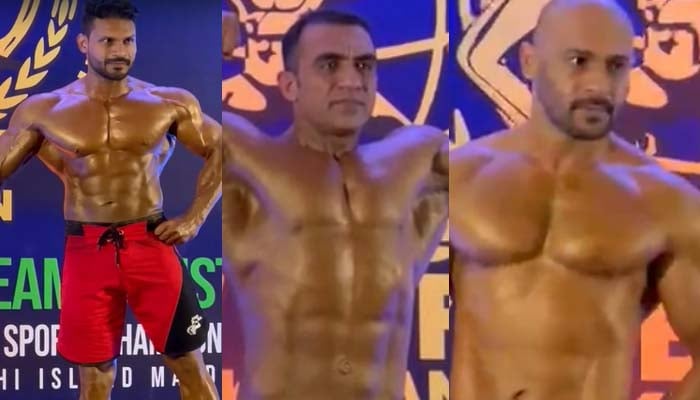 KARACHI: As many as 10 Pakistani bodybuilders have been named to participate in the 54th Asian Bodybuilding Championship, scheduled from July 15 to 21 in the Maldives. 
According to the details, 10 bodybuilders got selected through trials. Pakistan team includes Mudassir Khan, Farhan Bashir, Anis Hanif, Umar Shahzad, Mohammad Amin, Saeed Faisal, Mohammad Azeem, Syed Fazal Ilahi, Shahzad Ahmed Qureshi. 
Sohail Anwar and Maria Memon will serve as judges in the event while Fahad Siddiqui will coach the Pakistani contingent. 
Speaking about the trial, Pakistan Bodybuilding Federation (PBF)'s secretary Sohail Anwar said they selected bodybuilders on merit. "We have selected bodybuilders through open trial and purely on merit," he said. 
"We are confident to dominate in the events. Our team will depart for the championship on July 14," he added. 
It is pertinent to mention here that 500 bodybuilders from 35 countries will participate in 16 different categories of the event.