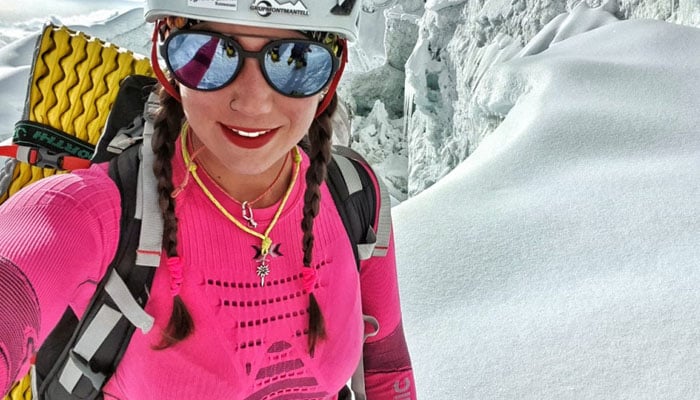 KARACHI: Andorra's mountaineer Stefi Troguet reached Skardu to climb the world's second-highest peak K2 and Broad Peak without oxygen mask. 
According to the details, Troguet, who belongs to a small country in Europe, has planned to climb the mountains without oxygen mask. 
On her arrival in Skardu, she met late Pakistani mountaineer Mohammad Ali Sadpara's family. She mourned the loss of one of the greatest Pakistani mountaineers. 
Sajid Sadpara, son of the late mountaineer, will accompany Troguet on her journey to Broad Peak and then K2. The team has departed for the base camp from Skardu.