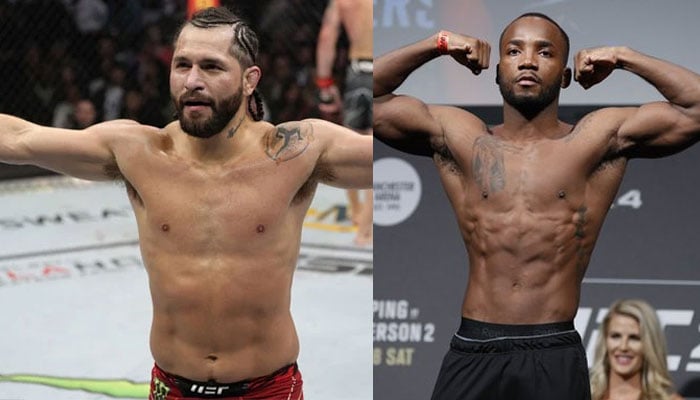 KARACHI: British UFC star Leon Edwards will give Jorge Masvidal another shot at the UFC welterweight crown if the former BAMMA champion beats the unstoppable champion, Kamaru Usman.
Edwards will get a chance at redemption for his loss to Usman in 2015 in the main event at the UFC 278 in August.
Masvidal and Edwards were supposed to fight in December, however, Edwards was forced to withdraw due to an injury. And Edwards feels that his opponent's decision to skip the fight was a display of cowardice.
Talking to the MMA Hour, Edwards said of Masvidal's withdrawal: "I thought, you little p****. I had a feeling he'd have done it. I don't think he wants to fight, and I've always said that he doesn't want to fight me. Honestly, I would've loved for that fight to happen."
Edwards added that he will give the American a shot at the welterweight title after he wins it.
"When I win the belt, I'll give him the title shot, that'd be a fantastic fight in the UK. Bring it back to the O2 where it happened, for the title. That's the one to do next, that's the best," he added.