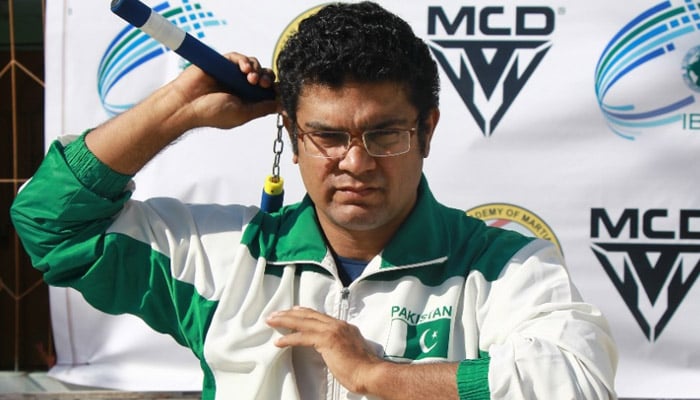 KARACHI: Pakistan's renowned martial artist Rashid Naseem has added another feat to his name after becoming world's highest record-maker from nunchaku. 
According to the details, Rashid broke England's record of most nunchaku triangle strikes in one minute. After getting approval from Guinness World Records, Rashid's records from nunchaku reached 13. 
"The most nunchaku triangle strikes in one minute is 88, and was achieved by Muhammad Rashid (Pakistan) in Karachi, Sind, Pakistan, on 27 April 2022," the international website approved. 

The previous record was set by England's Chirag Lukha at 79. 
It must be noted here that Rashid has so far bagged 78 Guinness World Records in individual capacity. His aim is to register 100 records from Pakistan.