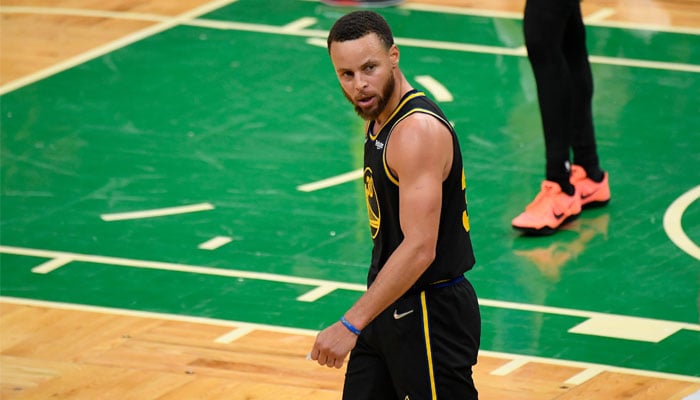 BOSTON: The Golden State Warriors upset the Boston Celtics 107-97 in game four of the NBA Finals to tie the series at 2-2, thanks to Stephen Curry's 43 points.
With just over five minutes remaining, Boston led 94-90, but the Warriors came back to win with a 10-point run.
Curry made seven three-pointers on 14 attempts, and his left foot injury from game three of the best-of-seven series did not seem to bother him.
"I don't rate my performances. I just want to win the game," said Curry.
"For the most part, I didn't think of [the foot]. It doesn't take up too much mental space. I felt like I could do what I wanted on the court."
Klay Thompson also managed to score 18 points Warriors, while Andrew Wiggins had 17 points and a career-high 16 rebounds.
Curry has made 25 of 51 three-point tries in the series, averaging 34.3 points per game.
Jayson Tatum led the Celtics with 23 points, 11 rebounds, six assists, and three blocked shots.
San Francisco hosts Game 5 of the series on Monday evening (02:00 BST Tuesday).