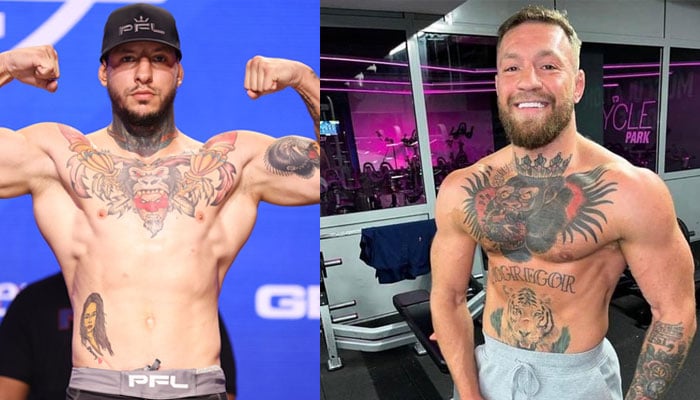 KARACHI: Askar Mozharov, a UFC rookie, has dismissed claims of copying Conor McGregor's chest tattoo 
McGregor had only a few tattoos when he made his UFC debut in 2013, but he is now known for having numerous pieces of ink on his body. Inked on McGregor's breast is a big silverback gorilla wearing a crown and holding a heart in its mouth.

The piece is a spin-off of his Straight Blast Gym's emblem and is extremely similar to a chest piece worn by Mozharov, who will make his UFC debut against Alonzo Menifield on Saturday in Las Vegas.

"No this is not Conor McGregor's [tattoo]. Guys, this is the same style, old school but another picture. Actually in my country people know me as the Ukrainian Conor McGregor but this is different, I like Conor but I am Askar," Mozharov told reporters. 
The Ukrainian stated that preparing for his UFC debut has been difficult given his country's continuous Russian invasion. In an era when many Ukrainian sportsmen abandoned their games to protect their country, Mozharov explained why he did not.

"It's a very tough time. A lot of people and athletes ended up going back to protect the country. A lot of my friends suggested, it's much better and easy for me to pursue this path. I have an opportunity to be able to do that and show my country in a better way," he added.