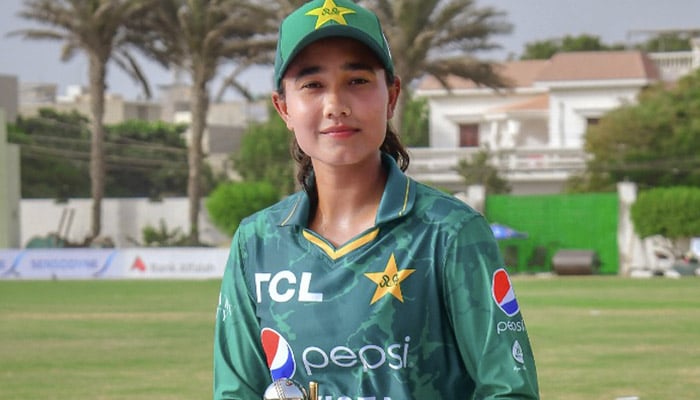 KARACHI: Tuba Hasan, who claimed best bowling figures on T20I debut for Pakistan on Tuesday, shared his journey from domestic cricket to performing in his first-ever international outing. 
Tuba, 21, got his T20I cap on Tuesday when Pakistan hosted Sri Lanka for first-ever T20I at home. The right-arm leg-spinner showed her potential to start her international career on a high note, bagging three wickets for just eight runs in four overs. 
"Alhumdulillah for match-winning performance on my debut," Tuba expressed in a post-match interview released by the PCB. "It took seven to eight years to reach at this stage and I am very proud of it. From domestic cricket to training camps and being travel reserve for World Cup, I worked really hard to play international cricket. And, here I am," she shared. 
The young cricketer enjoyed taking all three wickets but coined her spinning delivery to clean bowled Harshitha Madavi as most enjoyable. 
"I enjoyed all my three wickets. But, if you ask me about one, it was that bowled out," she said. 
In conclusion, Tuba thanked school girls and boys who came to support them especially. "It was heartening to play in front of enthusiastic crowd. Thanks to them for supporting us," she concluded.