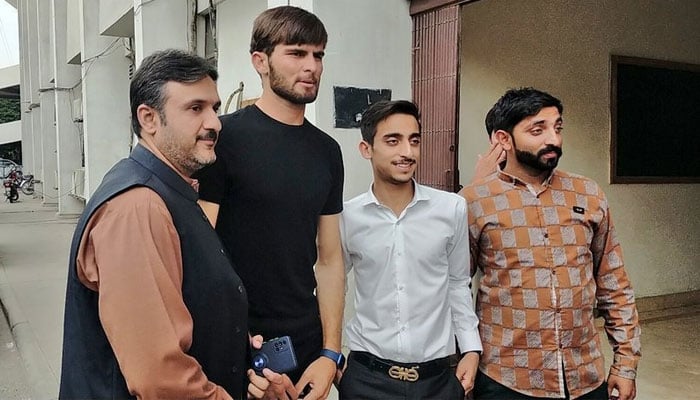 KARACHI: Pakistan fiery pacer Shaheen Shah Afridi has met 16-year-old Pakistani cueist Ahsan Ramzan, who became IBSF World Snooker Champion in March.
Ahsan, the young Pakistani cueist, held his nerves calm and put solid defense to overcome Iran's Amir Sarkhosh by 6-5 in a match comprised over 5 hours and 20 minutes.
Despite being a world champion, Ahsan has been living in a snooker club, and the 16-year-old has appealed for support numerous times. However, neither the government nor the Pakistani sports community has come forward to support him.
It is pertinent to mention here that Ahsan became the youngest Pakistani to win the IBSF World Snooker Championship.