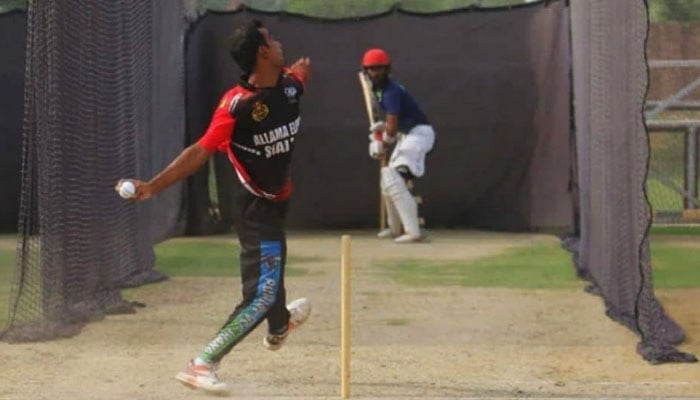 LAHORE: Lahore Qalandars have selected Malinga-style bowler Tayyab Abbas from their Player Development Program's trials. 
In the list of 22 selected players, Abbas was also named after he made waves on social media with his unorthodox bowling style similar to Malinga. 
Reportedly, Abbas managed to impress one of the finest English fast bowlers Darren Gough who supervised the trials in Lahore. Qalandars' Director of Cricket Operations - Aaqib Javed vowed to take care of Abbas as he predicted him 'future star'. 
In the trials, Abbas bowled at the speed of 87mph and impressed selectors. "He bowls 87mph in trainers with no spikes, doesn't really know how to hold the ball properly, and has no real stability when he lands but somehow gets the ball on the other end at 87mph - I mean, wow," said Gough while speaking to the media on the sidelines of the trials.
Hailed from Jhang, Abbas works as a welder while his father owns a small bakery in the city.