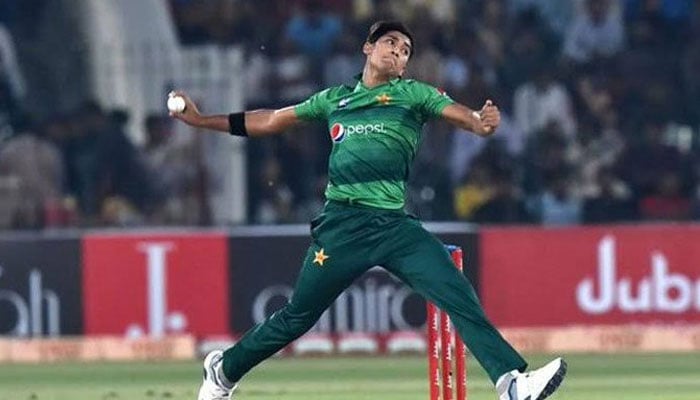 LAHORE: Pakistani pace ace Mohammad Hasnain has undergone an official bowling test, hoping to restore his international career.
In February, Hasnain was banned from international cricket after failing a biomechanics test in which most of his deliveries surpassed the 15-degree tolerance level for a permitted bowling action.
The International Cricket Council (ICC) and all member boards across the world will get the official results of the test, which are due in two weeks. Hasnain is confident that he will be clear, but if that is not the case, he will have to continue working to amend his bowling action.
The right-arm pacer's bowling action was initially reported by umpires in the Big Bash League (BBL), where he represents Sydney Thunder.
After taking a bowling test, Hasnain represented Quetta Gladiators in the seventh edition of the Pakistan Super League (PSL), where he played a crucial role for his side.
As per ICC regulations, Hasnain could continue playing the remaining of the PSL as a player can play domestic tournaments even if his action is proved to be illegal, but the Pakistan Cricket Board (PCB) decided against it as the PSL is considered an international league and sent him to High Performance Centre in Lahore to amend his bowling action.