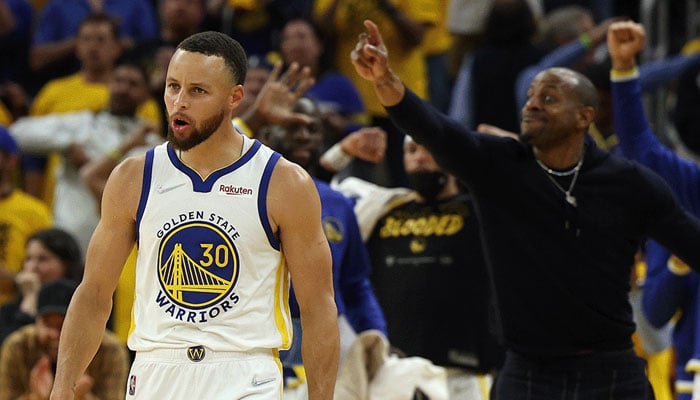 SAN FRANCISCO: The Golden State Warriors bounced back from a 19-point deficit to defeat the Dallas Mavericks 126-117 and take a 2-0 lead in the Western Conference playoff finals.
Golden State's Stephen Curry led the way with 32 points, while six other players scored in double figures.
The Mavericks' Luka Doncic led the team with 42 points.
The Mavericks led by 19 points at one point in the first half and led 72-58 at halftime.
In the first half, the visitors made 15 of 21 three-pointers, but only six in the second.
The Warriors narrowed the difference to two points after outscoring their opponents 19-6 at the conclusion of the third quarter, took the lead at the start of the fourth quarter, and went on to win in a game in which Kevon Looney scored a career-high 21 points.
The third game of the best-of-seven series will be played in Dallas on Sunday.
The Boston Celtics and the Miami Heat are locked 1-1 in the Eastern Conference playoffs and will play their third game on Saturday.