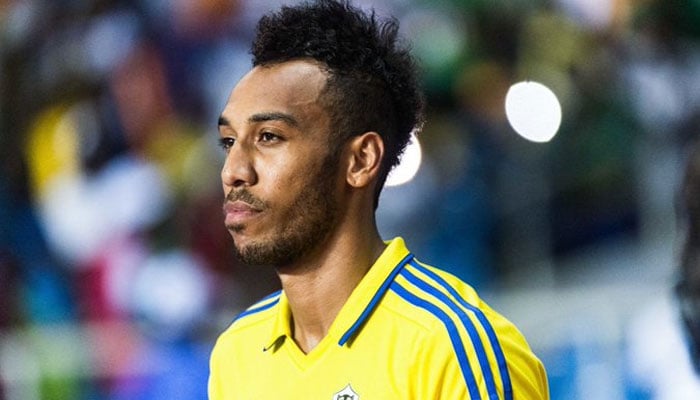 KARACHI: Pierre-Emerick Aubameyang, the Gabonese captain and Barcelona striker, has announced his retirement from international football only a month before the start of the 2023 Africa Cup of Nations qualification campaign.
The 32-year-old scored 29 goals in 68 games with the Panthers, making him the all-time best scorer in the country.
The Gabonese Football Federation (Fegafoot) confirmed that Aubameyang had written to inform them of his decision.
"After 13 years of representing my country with pride, I would like to tell you that I am ending my international career," Aubameyang wrote.
"I would like to thank the Gabonese people and all those who have supported me in the good times as well as the bad ones.
"I will always have great memories like the day I made my debut or the day I came back from Nigeria with the African Player of the Year award. Sharing it with everyone is an unforgettable moment.
"I want to thank my father who made me want to be like him, and I hope I made him proud in wearing our colours," he added.
Aubameyang was born in France and played for the French under-21 team before switching to Gabon to follow in his father's footsteps, who led the team in their first Nations Cup finals participation in 1994.