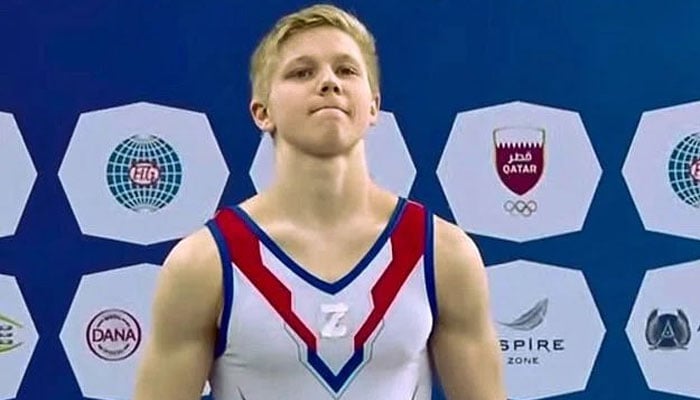 KARACHI: Ivan Kuliak, a Russian gymnast, was handed a one-year suspension for wearing a national war sign on the podium during a competition in Qatar in March.
Kuliak took bronze in the Apparatus World Cup parallel bars final in Doha, with a letter 'Z' attached to his shirt as he stood next to Ukraine's Illia Kovtun, who won gold.
Kuliak must return his medal, but he has 21 days to file an appeal.
With Russia's invasion of Ukraine, the letter Z became significant.
It was painted on the sides of tanks and military vehicles, and it was worn by pro-war Russian officials.
The International Gymnastics Federation (FIG) investigated the event, and Kuliak was sanctioned by the Gymnastics Ethics Foundation (GEF) disciplinary panel for breaking FIG regulations.
For the next 12 months, the 20-year-old is not permitted to compete in any FIG-sanctioned tournament or competition hosted by an affiliated FIG member federation.
Kuliak must also reimburse his award money of 500 Swiss francs (£403) as well as a 2,000 Swiss francs (£1,612) payment to the proceedings' expenses.