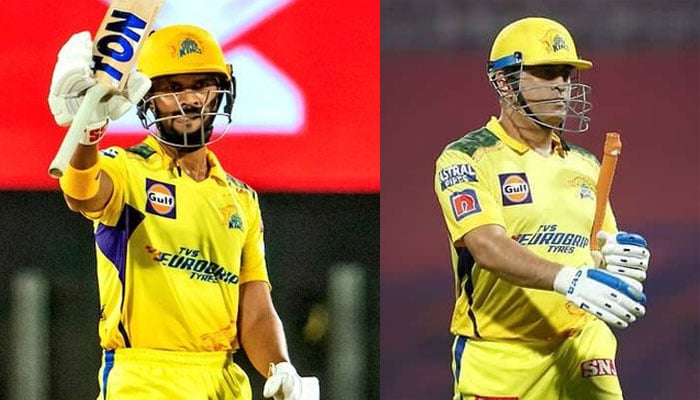 KARACHI: Former Indian batter Virender Sehwag believes Ruturaj Gaikwad can be given the leadership role of Chennai Super Kings after MS Dhoni decides to give up the role.
Dhoni handed over the captaincy to Ravindra Jadeja, but the all-rounder gave it back to the former Indian captain owing to his team's poor performance.
Sehwag compared Ruturaj to Dhoni, noting that the young opener is cool and controlled in every scenario.
"Anyone can have one good season, but if he [Ruturaj Gaikwad] plays 3-4 more seasons, he will become a captain who can become a long-term captain after MS Dhoni. Why does the world consider Dhoni a good captain? Because he is cool, takes his own decision, and uses his bowlers and batters well.
"He also has the luck factor. Luck favours those who are brave, and Dhoni is a brave captain. He has all the qualities of Dhoni, except one. I'm not sure about the luck factor," Sehwag told Cricbuzz.