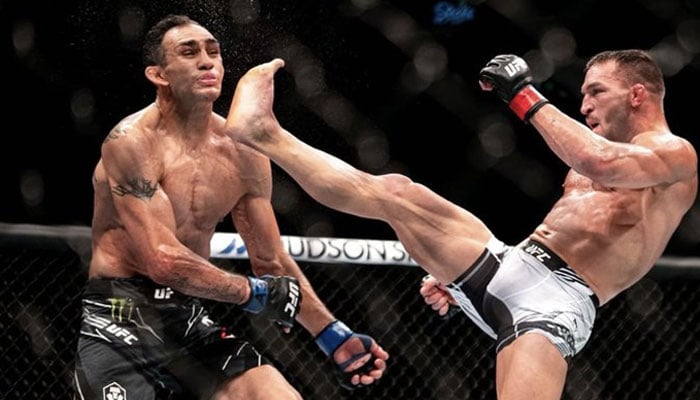 KARACHI: In his bout against Tony Ferguson at UFC 274, Michael Chandler shattered his shinbone after delivering only two kicks.
Chandler had stopped Ferguson with a stunning front kick in their lightweight bout last Saturday, producing one of the greatest knockouts in promotional history.
Ferguson won the opening round of the bout, leaving Chandler's right eye severely swollen.
"God did not create our bones to crack up against each other as we do. I threw two kicks in that fight – one on Tony's inside right leg as he was a southpaw. He switched stances, and I hit him with a really hard low kick as well," Chandler said on The MMA Hour.
"So [my] shinbone is jacked up, could have a fracture in there. My ankle has had some problems in the past. Obviously, the dislocated finger... it was definitely a hundred percent dislocated after having Dr. Davidson look at it."