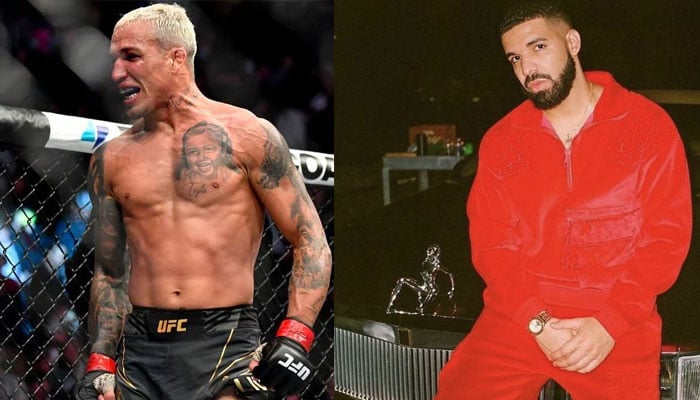 KARACHI: After Drake lost his $400,000 bet on the Brazilian's bout with Justin Gaethje at UFC 274, Charles Oliveira has sarcastically apologised to the rapper.
Oliveira was scheduled to defend his lightweight championship against Gaethje in Phoenix, however, he was stripped of the belt after failing to make weight. Despite the diversion, Oliveira choked out the American, resulting in Drake's $427,000 wager on the challenger being lost.
In a conversation with TSN Sports, Oliveira sent a message to Drake after winning the fight.
"I saw it. I apologise, but you bet on the wrong guy," the 32-year-old said.
Drake would have earned $1 million if his bet had paid off, but Oliveira recovered from an early scare in a fast-paced opener to score a rear-naked choke on his opponent, who swiftly tapped out to halt his latest championship challenge.